Are you

crazy busy and feel like there's no you left?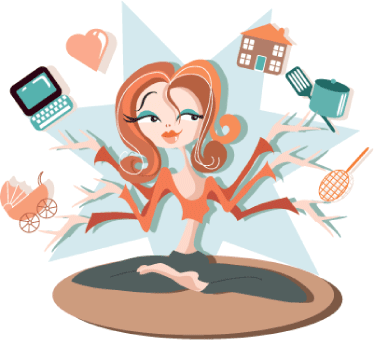 Do you put everyone and everything on the to-do list – except yourself?

Do you continuously struggle with guilt around food and eating, and are tired of punishing yourself?

Do you know what you "should" do to take care of yourself, but it's just not happening?

Do you want to feel energetic, sexy and fully love your life?
I have been where you are and I know what you're struggling with. It has been an honor and privilege to guide hundreds of women who are tired with being at war with their food and their body, and are ready to go from feeling overwhelmed and overextended to energetic, sexy, and confident.
There is a fabulous French expression: "Je me sens bien dans ma peau" which means "I feel good in my skin."  That's exactly what I want for you –to feel truly at home, at ease, and good in your body.
The thing I know from my own journey of reclaiming my body is that when you step into a loving and positive relationship with your body and your food, you feel good from the inside out.
That feeling of shining from the inside out – that's when you are radiant, that's when you feel beautiful and that's when all the giving and doing in your life feels less effortful
– because you've filled yourself first.
It's a tricky thing in this day and age for women. We are expected to do everything – be powerhouses out in the world, be super mom and super-nurturer at home, be giving to our community and still somehow look and feel fabulous!
And, we're supposed to do it all ourselves!
Do you catch an unrealistic theme in here somewhere?
I'm a believer that women are amazing and powerful and that we can do anything we set our hearts to if…
And only if

…We have support. Real support.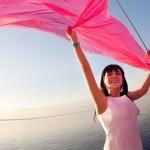 What do I mean by real support?
Let's define support because many women haven't had the experience of feeling truly supported and championed. You may never have had that feeling of someone truly being on your team and putting wind in your sails so that you can step into your full radiant and energetic self.
Real support is the deep knowing that you don't have to do every big and little thing yourself.
Real support is a tangible experience of having a net of caring and resources that help you move through your life from a place of ease & grace versus go-go & push-push.
Real support means you don't feel like you have to hold up the world. There's access to an internal experience of letting down, relaxing and being connected to your inner world.
Real support moves you from what I call "list consciousness" (that's when your whole life revolves around getting what's on your list done)  to "life consciousness"  (that's when you start living the life you really want to have.)
So, my

question to you is…

Do you have the support you need to be living the life you want in the body you want?

If your answer is yes – fantastic – I'm so glad!

If your answer is no….

It would be my pleasure to support you in finding the path back to you – to vibrant health and feeling truly good from the inside out.

I specialize in working with busy women who are great at supporting and taking care of everyone else – but not themselves.

Here's the best way for us to talk…schedule a time that works for you, right here.