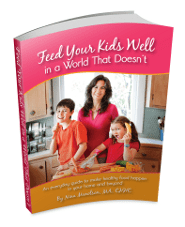 Feed Your Kids Well
in a World That Doesn't
An everyday guide to make healthy food happen in your home and beyond
This is a must-have book for all conscientious busy moms
who want to raise a healthy family.
Over 60 easy to make whole-food vegetarian recipes your whole family will love.
Step by step instructions on how to upgrade your pantry
Healthy grocery lists and templates for meal planning
Clear strategies that will help you manage all the junk food that is offered to your kids.
Fun tips that will move your child from picky eater to healthy eater
Delicious healthy desert recipes that you can feel great about giving your kids including the best healthy chocolate chip cookie recipe!
Support to make healthy change happen easily in your family.
Purchase the ebook for only $9.99

| | | |
| --- | --- | --- |
| | | |
| healthy chocolate mousse | superfoods smoothie | Buttercup flan |
What folks are saying about Feed Your

Kids Well
In A World That Doesn't:
"Must have for all parents interested in healthy eating!"
 
Before reading Nina's ebook, my family ate healthy when at home, but I felt at a loss for how to navigate all the junk food that comes our way at parties, play dates, and school potlucks. I didn't want my daughter eating sugar and processed foods, but I simply didn't know what to do.
I didn't want to fight with my daughter, while at a friend's house, about what she can and can't eat. I didn't know how to talk to my daughter about making a change. Through this book, I learned to talk to my daughter and our friends about the changes we're making. Most of all, Nina's tools and approach taught me how to do all of this without it being a struggle.
I now feel empowered to hold my ground about what we will eat, regardless of the situation. And I feel like a better mom for it. I also have loads of delicious recipes that my family loves and new ideas for breakfast, lunch, dinner, snacks and desserts. Nina did not hold anything back!
If you are looking to make shifts in what you're family is eating, I strongly recommend this book. Nina totally over delivers and makes the content appropriate no matter where you are at on your journey.
–    Amy Lippmann
"Great Strategies and Amazing recipes make eating healthy fun and easy."
 
I was concerned about my family's addiction to sugar and my child's reluctance to try new foods. Dinner had become a battle of wills with the constant drone of me saying; "finish your vegetables" to his: "how much to I have to eat to get a treat". I wanted my family to have a healthy love of food and an understanding of good food vs. junk food. What I gained from Nina's book was quite a bit more.
The book lays it all out in simple terms, with clear strategies for bringing healthy into the home. Starting with upgrading the quality of the food, to the fabulous refined sugar free recipes, to changing the mindset (especially mine) – we've been able to enjoy our dinners again and new foods are not always so scary for my 7 year old. The idea of creating a Buzz around the food really works. I no longer make a separate meal for him, which saves me time in the kitchen.
As for the sugar addiction, we're finally letting go of the refined sugar and white flour. We all have a better understanding of what foods are "grow foods" and I'm happy knowing I'm giving my son the tools he needs to make informed decisions about the food he eats. Healthy and yummy really are the same thing, especially the Chocolate Chip Cookies!
–    Teri M.
"A fabulous book to get your family on the road to healthy eating."
 
Nina's wisdom and experience is all over this book. Her recipes are delicious and my children gobble them up. Her knowledge of how to introduce healthy foods into a family with children is priceless. She makes it easy and seamless.
If you are a home with young children, picky eaters or unhealthy eaters, this is the cookbook for you.
–    Sandra Brougher
Purchase the ebook for only $9.99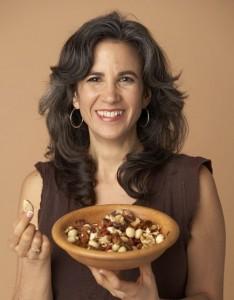 About Nina
Nina Manolson MA, CHHC is a Certified Health Coach, Therapist, Family Wellness Expert and a busy mom – she brings 20 years professional experience to this breakthrough book. She is the recipient of the prestigious Health Leadership Award.She works with busy moms helping them look and feel their best and helps them feed their kids well in a world that doesn't. She offers classes, programs and works with individuals.To learn more about Nina and get a free video series to help YOU – busy mom – feel your best, go to:
NinaManolson.com
There are divers treatment options for sundry cases. Actually there isn't anything you can't get on the Internet anymore. One of the most well known is Viagra. Below are a couple of things about "viagra for women". Sometimes, when men talk about erectile dysfunction, they think "viagra women". A medicinal review about "women taking viagra" report that men's most common sexual health problem is erectile dysfunction. Several common medications can mean screwing with your erection. What is the most considerable information you should know view about this? Sure thing, you and your sex therapist must choose if Viagra or another remedy is good for you.