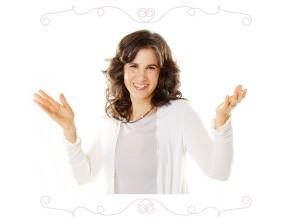 Nina Manolson M.A., CHC is a Certified Health Coach, Certified Psychology of Eating Coach and Family Wellness Expert.
She makes the shift to healthy eating and living accessible to everyone, no matter where you on your journey and no matter what you do or don't eat.
Nina has 20 years experience in the health and wellness field. She has a Masters in Counseling Psychology, is a Yoga teacher and a certified Raw & Living Food chef & teacher.
Nina brings her professional expertise and personal experience as a busy mom, to her insightful programs and talks.
She works with individuals, groups, and organizations.
You can see Nina in action on her many videos at her NinaManolson.com Website. She was recently interviewed in The Swampscott Reporter and was also featured in the Boston Herald.
Nina has created an active following in social media and continually posts healthy tips and inspiration on her Facebook page.
Click here to download a hi-res image of Nina.
Psychology of Eating:
Exploring not just what we eat, but who we are as eaters, why we eat and how we eat.

These are several very popular topics:
Eating Psychology for Everyone: An interactive workshop which explores how each of us has a unique and fascinating relationship with food. And how Our relationship with food is here to teach us and help us transform and heal. Participants will leave with practical tools to use in their life to create a positive and healthy relationship with their body.
 The Power of Mind-Body Nutrition:    Mind-Body Nutrition understands that what we eat is only half the story of good nutrition. The other half of the story is who we are as eaters. Meaning, our state of mind can dramatically impact the metabolism of a meal
Mind-Body Nutrition explores the psychophysiology of how digestion, assimilation, calorie burning, and all the nutritive functions of the body are directly impacted by thoughts, feelings, beliefs, stress, relaxation, pleasure, awareness, breathing, and more. This is an interactive workshop and participants will leave with clear take-away tools that they can implement in their life.
 A cutting edge approach to weight-loss – no, it's not another fad diet:  This interactive workshop brings the cutting edge field of Psychology of Eating and Mind-Body Nutrition to weight loss. Participants will learn how who they are as eaters, how they eat and why they eat dramatically impacts their ability to lose weight and create sustainable healthy eating habits. Participants will leave with usable tools that will improve their relationship with food and body.
Jewish Women  & Food Talks
Focused on health and well-being for Jewish Women why we eat and how we eat.

Jewish Women & Food Talks can be tailor made to suit your group.
These are several very popular topics:
Jewish Women & Food: It's a clear and compassionate look at the unique and complicated relationship that Jewish women have with food.Some of the key highlights of this presentation include:

The specific relationship Jewish Women have with Food
The fascinating connection between food and love
The hidden teachings in overeating and overdieting
The impact of Jewish history on our metabolism
And much more
 The Power of Spiritual Eating: How to step into a soulful and spiritual relationship with food that will change your body.
Nourished Woman Talks
Focused on health and well-being for Busy Women why we eat and how we eat.

Nourished Women talks can be tailor made to suit your group.
These are several very popular topics:
The Nourished Woman – a new paradigm for health and wellness:  How to actually take care of yourself when everyone and everything else seems to come first. Reclaim your body and nourish your soul in a busy woman's life.
I know I'm Not Eating Right, But I Just Can't Seem To Stop:This class outlines 3 powerful strategies that participants can start to work with immediately, that will create the foundation for feeling at home, at peace and comfortable in your own body!
The 7 Steps to Being A Nourished Woman!

Healthy Yummy Kids Talks
Focused on Family Wellness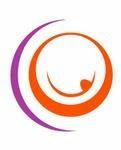 Nina's Family Wellness classes can also be tailor made for your group.
Here are two of her most popular classes:
7 Simple Strategies to Feeding Your Kids Well…so They Become more Adventurous Eaters…End your Mealtime Struggles
Get Your Kids Off Sugar & Junk Food
What people are saying about Nina's talks: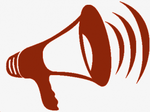 "Nina, I really enjoyed your entire presentation!
You gave a lot of great advice without appearing to preach to the audience. I think the fact that you impressed upon the audience that things could be done over a period of time, rather than immediately, didn't make your ideas seem threatening. 
You work your own personal experiences into your presentation very easily, and make the entire evening very enjoyable, as well as informative. 
Libraries and their patrons would benefit greatly from your presentation."
                                                             Alyce Deveau Library Director, Swampscott MA
"Nina's thoughtful approach to healthy eating and living is appealing to moms like me, who want the best for their families and themselves but are a little intimidated about how and where to begin. Her expertise, warmth, and enthusiasm, is inspiring."
                                        Jennifer Gottlieb, working mom
"Nina presents tips for healthier living in an engaging and compassionate way. Her whole-health approach focuses not just of the importance of what we eat, but what we do, as in how we treat ourselves, and the psychology behind our food choices and attitudes. 
Her encouraging manner and helpful advice will resonate with anyone eager to make the changes necessary for a life that is well-nourished in every way."
                                 Kelley Rae Unger, Adult Services Library, Peabody Institute Library
"Nina's presentation skills are among the most professional I've seen and heard. She is authentic, expressive, and stays connected to hear audience!  
Nina speaks clearly and has a way of making complicated concepts or ideas seem simple and easy to grasp.  
She leads experiential exercises with depth.  Nina would be fantastic in front of any sized audience and her words are full of wisdom!" 
                            Robyn Vogel  MA, LMHC, Tantric Intimacy Coach & mother
How to contact Nina: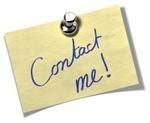 I look forward to offering your community a talk that supports them into stepping into a healthier lifestyle.
Please email me at: Nina@NinaManolson.com
or
Call me at: 617-771-5121.
Love and health,